<Top Chef Page --- Season 1>
---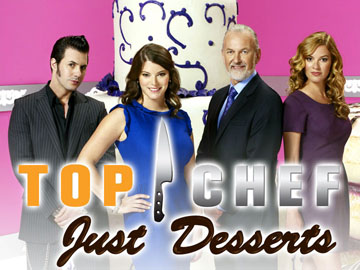 Top Chef: Just Desserts is an American reality competition show, spun off from the popular Top Chef. It premiered on the cable television network Bravo on September 15, 2010.
Top Chef: Just Desserts features pastry chefs competing in a series of in culinary challenges, focusing on pastries and desserts.
Aired: April 7 - November 17, 2010
The winner of this season was Yigit Pura.
Aired from August 24, 2011 to October 26, 2011
Chris Hanmer won the season.