<Top Chef Page --- Season 1>
---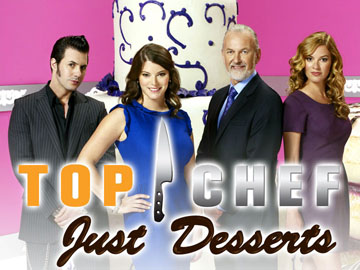 Top Chef: Just Desserts is an American reality competition show, spun off from the popular Top Chef. It premiered on the cable television network Bravo on September 15, 2010.
Top Chef: Just Desserts features pastry chefs competing in a series of in culinary challenges, focusing on pastries and desserts.
Aired: April 7 - November 17, 2010
The winner of this season was Yigit Pura.
Aired from August 24, 2011 to October 26, 2011
Chris Hanmer won the season.
Ad blocker interference detected!
Wikia is a free-to-use site that makes money from advertising. We have a modified experience for viewers using ad blockers

Wikia is not accessible if you've made further modifications. Remove the custom ad blocker rule(s) and the page will load as expected.