< Season 7 --- Top Chef Main Page --- Season 9 >
---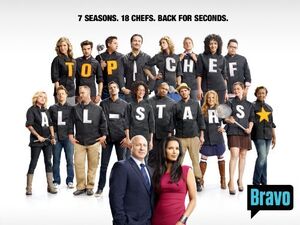 Top Chef: All-Stars Season eighth was filmed first in New York City, New York and then in The Bahamas. The season premiered on December 1, 2010 and ends April 6. Anthony Bourdain alternated with Gail Simmons on the judging panel. Season 4 runner-up Richard Blais won the competition, with Season 6 cheftestant Mike Isabella as the runner-up. Season 5 runner-up Carla Hall was voted fan favorite, with fellow Season 5 cheftestant Fabio Viviani receiving the second-most votes (a reversal of the Fan Favorite vote from their original season).
See List of Top Chef Contestants
By original season (placement). In the order eliminated:
Contestant Progress
Edit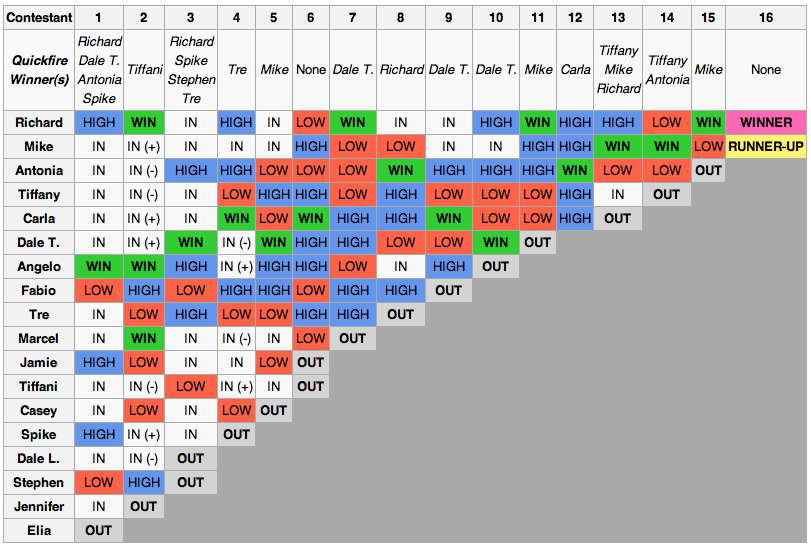 Ad blocker interference detected!
Wikia is a free-to-use site that makes money from advertising. We have a modified experience for viewers using ad blockers

Wikia is not accessible if you've made further modifications. Remove the custom ad blocker rule(s) and the page will load as expected.