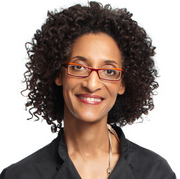 Carla Hall (born May 12, 1964) is an American chef residing in Washington, D.C. She was a finalist in the fifth and eighth seasons of Top Chef, Bravo's cooking competition show. She placed third in season 5 and fifth in season 8, winning fan favorite in season 8. She won three elimination challenges and one quickfire challenge in each season.
References
Edit
Ad blocker interference detected!
Wikia is a free-to-use site that makes money from advertising. We have a modified experience for viewers using ad blockers

Wikia is not accessible if you've made further modifications. Remove the custom ad blocker rule(s) and the page will load as expected.